Building a cheap but stronger house without out bricks
Yes, just as the headline reads, you will not need a single brick to build this house, unbelievable huh?
A new low-cost housing construction concept is upon us, aimed at combining quality, and cost to offer one a unique alternative building system, twice as efficient as the usual brick and cement.
Ladies and gentlemen, the Finn Building Technology, he new smart and easiest way to build. It is half the cost of building with bricks yet it doubles the strength and twice as first.
Nile Post spoke to Engineer Abdul Mwanjje of First Village Technical and Construction company, one of the companies that have used the system in Uganda, to explain how it works and how builders can benefit from it.
The building system
Finn building technology is an innovative building system which was discovered in South Africa in 2001 by Frank Finnemore.
In 2001, the South African housing crisis prompted Frank Finnemore to apply new engineering principles to an old idea and develop it into an innovative building technology that would help solve the huge demand for low-cost housing in the country.
Back in the 1940s and 1950s, Finnemore's late grandfather – who was a farmer, wanted to build a dam. Getting bricks to the farm came at a huge cost and he subsequently invented a steel building mould that would extrude a circular concrete wall. The finished reservoir was strong and watertight. Soon he was building reservoirs for all the farmers in the area. The technology was, however, never further advanced.
When the 2001 housing crisis arose, Finnemore saw a business opportunity by using a re-engineered version of his grandfather's invention. With his own savings and some bank finance, Frank enlisted a mechanical engineer to redesign the mould. Tests were run by the South African Bureau of Standards and the first FinnBUILDER Gemini moulds rolled off the production line not too long after. Through further development, it became an adjustable mould that could be set to build external and internal concrete walls of various thicknesses.
Finn building technology is claimed to be Africa's best low building innovation. It is an alternative building system is you want to build at a low cost.
According to Eng Mwanje, this system makes use of easy to operate concrete slip forms and 15mpa reinforced no-slip concrete.
"This ensures that the structures are strong and yet all of this is achieved at surprisingly low cost."
Affordable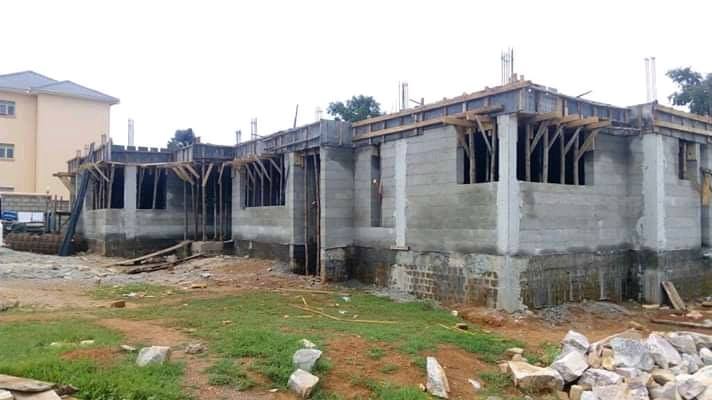 Finn building technology is uniquely positioned to assist developers to contain building costs and maintain quality standards. Substantial cost savings are achievable when using Finn building technology.
"For example. If a house was quoted to consume Shs100million using bricks, when you use Finn building technology, it may end up consuming between Shs 65m or Shs70million," Eng Mwanje affirms.
How does it save costs?
The normal bricks or concrete block construction comes with lots of expenses and wastage. After building the above-mentioned walls, one has to add plastering in addition to the mortar used when bonding the bricks/concrete blocks.
Well, there is not so new method out there that offers aside a range of advantages. With Finn building technology, you don't need brick or blocks, all you need is Lake sand, Stone dust Cement in a ratio 3:2:1 respectively," Eng Mwanje claims.
"You then basically place and compact the mixture in adjustable metallic pallets or hard boards to form the wall," he adds.
Advantages of this building method
The advantages as given by Engineer Mwanje
-It is 35% cheaper than bricks and concrete blocks methods.
-No plastering needed. One can only apply paste paint direct to the walls.
-The building is twice stronger than that of bricks and blocks.
-No not at needed.
-The walls can be adjusted to any desired size which also reduces the consumption of material yet retaining the quality of the structure.
-The technology keeps the site clean bcoz no falling debris on site.
-No wastage if material. Like bricks and concrete blocks breaking during loading offloading as opposed to this method
Credits
Nile Post Uganda Ltd. – A Next Media Services Company